Mold growth can be a frustrating and unpleasant issue in your home or commercial space. If you're concerned about a possible mold outbreak in your building, don't hesitate to contact the mold inspection pros at Bluegrass Technologies Corp. We're pleased to offer mold testing in and around Louisville. You can count on us for accurate test results that will put you one step closer to having a safe and healthy, mold-free environment. Call today to discuss your mold detection needs, and to get a free cost estimate for our services! We'll work hard to ensure you don't have to live or work with hazardous mold in your space.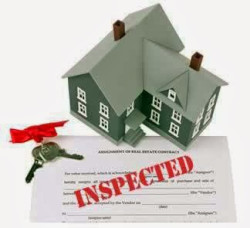 There are a variety of symptoms that can point to a mold problem. These include:
High humidity indoors
Peeling wallpaper
Rotting wood
Stains or discolorations
Strong musty odors
Warped or bulging walls
Visible mold growth
If you're experiencing any of these issues in your building, contact Bluegrass Technologies Corp. right away. We'll do air and surface sampling not only to confirm the presence of mold, but also to determine how widespread your mold problem has become and to pinpoint what type of mold you have. Professional mold testing allows you to more effectively target the mold during the remediation process, making it more likely that you can get rid of it once and for all.
Experienced Mold Inspection in Louisville
Bluegrass Technologies Corp. has been in the mold inspection and testing business since 1997. We know how to get test results you can trust. On top of our high level of experience, we're proud to be fully licensed and insured for commercial and home mold testing. Mold growth poses a hazard to your health, as well as causing property damage over time, so why not choose a mold inspection service that will get the job done right? Turn to Bluegrass Technologies Corp. and expect superior service.
For more on what sets us apart from other mold testing companies in the Louisville area, call or e-mail us today! In addition to mold detection, we offer comprehensive mold removal, as well as an array of other environmental services. When you hire Bluegrass Technologies Corp., you can look forward to bidding a not-so-fond farewell to unsightly and unsafe mold growth in your home or workplace. We're one of the most reliable and affordable mold testing companies around. We're standing by to take your call.