When it comes to getting rid of asbestos, mold, lead paint, and other hazardous substances on your property, sometimes demolition is your best bet. Hiring demolition contractors to remove affected building materials can help you ensure that your space is safe for everyone who uses it. That's why Bluegrass Technologies Corp. is pleased to offer light demolition services in addition to our mold, lead, and asbestos remediation services. We're one of the most reliable and affordable demolition companies in all of Louisville. We'll do good work for you, and we'll charge you a reasonable rate. Call today to speak with a demolition expert, and to schedule our services!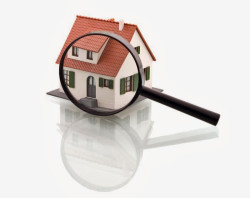 While we don't tear down entire buildings, we can demolish building components including:
Kitchens
Bathrooms
Interior walls
Cabinets and fixtures
And more!
When you need a demolition contractor as part of an environmental cleanup, you can count on Bluegrass Technologies Corp. for skilled and safe work. We're fully licensed and insured for all of the demolition services we offer. That means your property is in excellent hands. We'll carry out commercial or residential demolition that gets the job done without causing any collateral damage in your building. Thanks to our 16 years of experience as demolition contractors, we know how to do fast and accurate work.
Free Estimates for Demolition Service
Are you concerned about the cost of hiring a professional demolition contractor? Bluegrass Technologies Corp. offers free cost estimates, and our rates are among the best around. As one of Louisville's most affordable demolition companies, we'll quote you a price that's honest and competitive. For that low rate, you'll work with a demolition expert who takes all necessary safety precautions and cares for your property like its his own. Plus, because we're also environmental specialists, we know how to do demolition that doesn't spread contaminants like mold, lead, or asbestos fibers around your building, and we understand all disposal regulations and requirements.
Contact us today to discuss your commercial or residential demolition needs. We take great pride in the quality of our workmanship and customer service. When you need demolition service to get rid of contaminated surfaces, we can also connect you with a qualified construction contractor who will help you rebuild. At Bluegrass Technologies Corp., your satisfaction is our top priority. We're standing by to take your call!